EVPU Defence was founded in 2001, the Company is a member of the Defence and security Industry Association of Czech Republic and is certified with ISO 9001 and AQAP 2110 certificates. The main activities of the company can be divided in own development, design, production and service of following products:
Electro-Optical Systems (EOS)
Mobile Electro-Optical Systems
Pan tilt positioners
Day Night and Thermal Imaging Cameras
Accessories - SW, Operator Console, Cables, Electrical Mast, GNSS, DMC, LRF
Weapon Station Gunner Sight
Commander Sight
Laser and Radar Irradiation Detection System
Remote Controlled Weapon Station
Modular Awareness System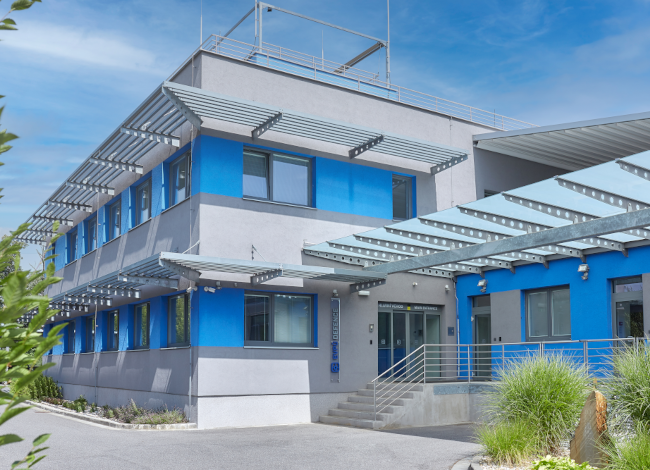 History of our company
2021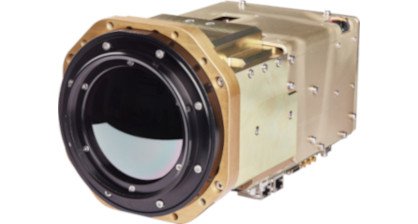 11/2021
We produce cooled thermal imagers
We have expanded our current offer of sensors to include cooled thermal imaging cameras.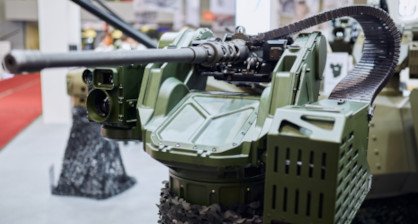 10/2021
We have received the Golden IDET 2021 award
The evaluation committee acknowledged the design, functions and versatility of the MANTIS remote-controlled weapon station.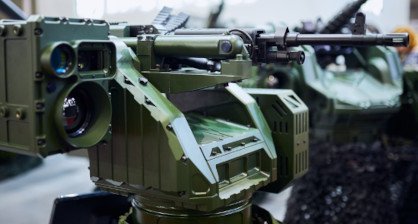 10/2021
New remote-controlled weapon stations presented at IDET
Our display at the IDET 2021 exhibition included additions to our defence portfolio, for example the MANTIS remote-controlled weapon station for 12,7…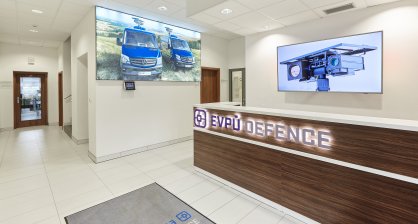 08/2021
We welcome our visitors in a new reception area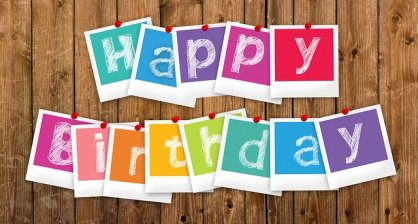 01/2021
We are celebrating 20th birthday this year!
2020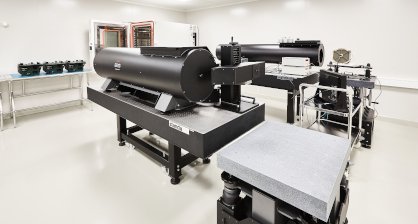 09/2020
Clean room equipped
Special equipment in our clean room includes collimators, a climate chamber for simulating temperature tests and an active black body for calibrating…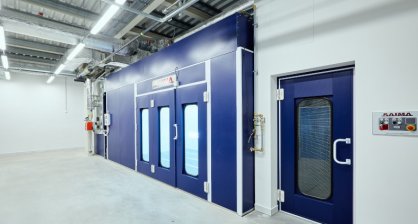 08/2020
Own paint shop opened
In order to ensure maximum product quality control and reduce delivery times, we have also set up own paint shop in the new building.
07/2020
Our production capacity doubled
The recent completion of another stage in the expansion of our production facilities is an important milestone for EVPÚ Defence. Due to the ever…
2019
11/2019
Additional production facilities are being completed
We are finishing new production facilities including a paint shop and a clean room for our special operations with sensitive electronics.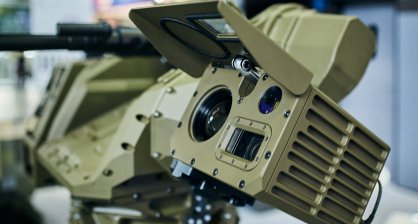 02/2019
We introduced more products designed for military sector
We have significantly expanded the range of products for the Czech Police as well as for the army projects involving modernisation for Ministry of…
2018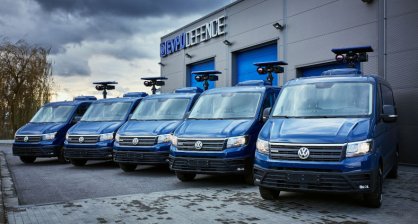 12/2018
Czech police received brand new surveillance vehicles from us
On December 12, 2018, we solemnly handed over to the Police of the Czech Republic with the participation of plk. Mgr. Milan Majer (Director of the…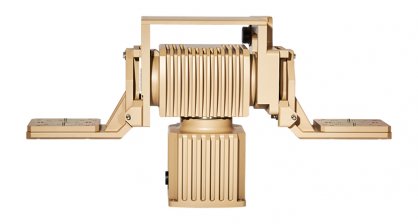 05/2018
We launched new P/T GEMA
GEMA is a versatile dual-axis pan and tilt positioner with an excellent price / performance ratio.This pan and tilt positioner is specially designed…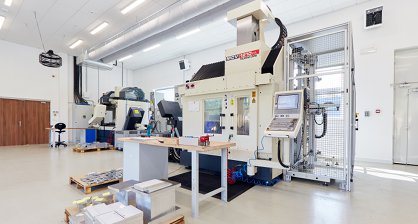 01/2018
We finished our new building with CNC machines
2017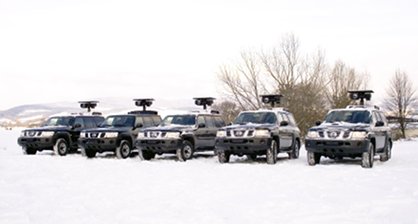 12/2017
We have produced over 3500 pan/tilts, 500 electro-optical systems and over 100 vehicles up to this date for many customers all over the world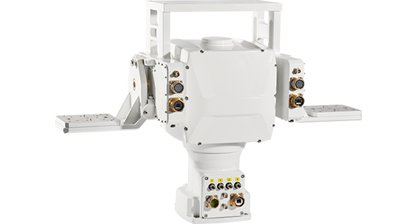 05/2017
We launched new P/T MSR-W
which allows the transfer of liquid media to optical devices, whether for cooling or lens showering. This makes the MSR-W pan/tilt very invaluable,…
2016
06/2016
We celebrated 15th anniversary
A short thanks to our customer can be read in News 2016 - We celebrate 15th anniversary.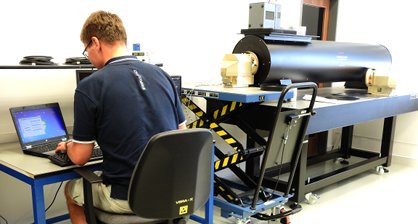 03/2016
We bought collimator for daylight and infrared cameras measurements
We have bought a new, advanced device for daylight and infrared camera optical attribute's measurements. Thanks to this device, collimator DT250, we…
2014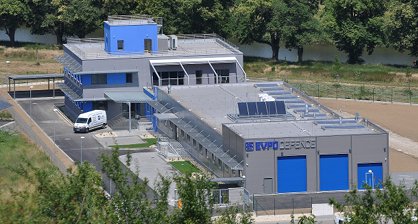 06/2014
We moved to the new buiding at Jaktáře street, no. 1781
2013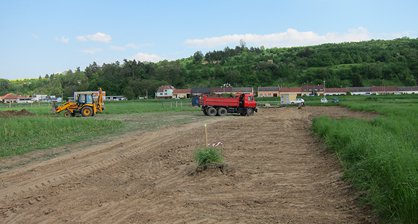 05/2013
We started to build a new buiding
2012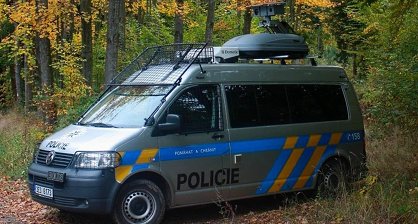 05/2012
We produced first electro-optical system in roof box
2011
11/2011
We changed from limited liability company (Ltd) to joint-stock company (JSC)
2007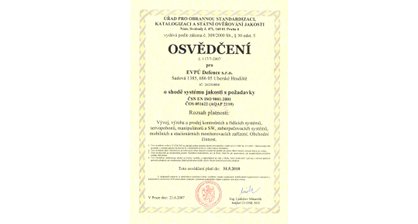 06/2007
We obtained AQAP 2110 certificate
2005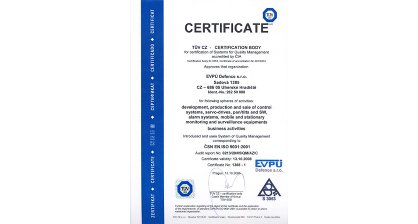 10/2005
We obtained CSN ISO 9001 certificate
2004
06/2004
We moved to the larger business premises at Sadová street, no. 1385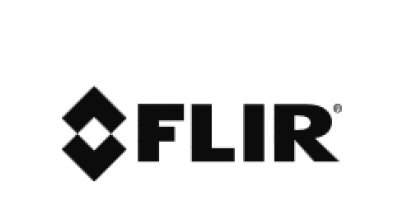 01/2004
We established a cooperation with FLIR Systems
FLIR Systems is the market leader in thermal imaging cameras and systems.
2003
05/2003
We joined Defence and Security Industry Association of the Czech Republic (DSIA)
Defence and Security Industry Association of the Czech Republic (DSIA) associates Czech companies engaged in research, development, production, trade…
2002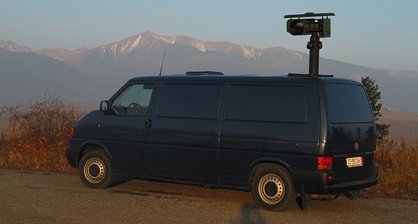 06/2002
We produced first surveillance and monitoring vehicle
2001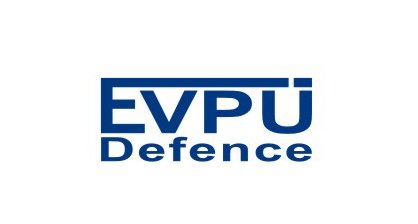 06/2001
EVPÚ Defence Ltd. establishment